At an early morning conference Thursday, Kawasaki announced to its dealers that the venerable KLR has seen its final year of production.  The news was broken to Kawasaki dealers prior to the opening the doors of the AIM Expo to the media.
I spoke to a Kawasaki representative who verified that the KLR has indeed been discontinued.  Existing inventory will still be available, but production has been halted.  The representative said that Kawasaki would continue parts support for the foreseeable future.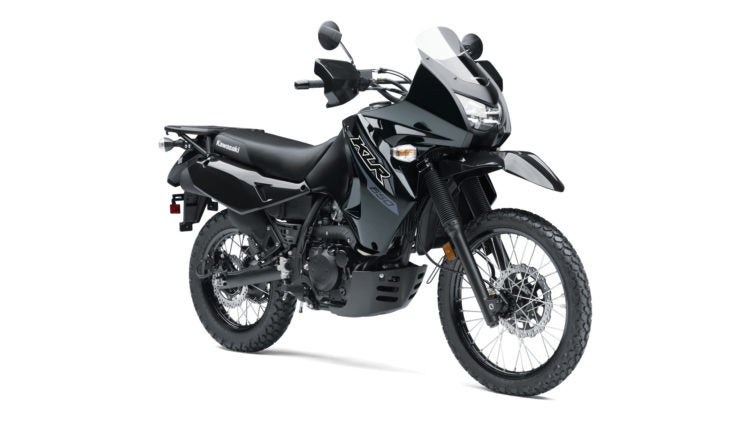 When asked if Kawasaki had plans for a KLR replacement, the representative said that he did not have any more information.  But he did say that Kawasaki was planning to introduce four new models at EICMA in November.  Asked about what kinds of bikes would be included in the four new models, he said he did not have any details and referred me to the Kawasaki website.
Going to the Kawasaki website brings you to a splash page and a large timer counting down.  In the foreground, six Kawasaki models that made their "debut" the AIM Expo are shown.  In the background four bikes are hidden under sheets.  So while it appears that the mystery about the KLR's demise has been solved and made public, a new riddle has been added.
Would Kawasaki kill off its venerable KLR without a replacement?  Will the bikes to be revealed at EICMA just be updates to existing models, or potentially contain a replacement for the KLR?  It looks like we are going to have to wait until EICMA to know the answer.