We have written about motorcycle manufacturers getting into the e-bicycle market, targeting the commuter or kids market, but now it looks like offroad vehicle manufacturer Jeep is taking their offroad expertise and applying it to offroad e-bikes. This bike is no commuter. It packs a 750w electric motor, generating 160nm of torque, three times as powerful as most commuter e-bikes on the market. It is configured as a class 2 electric bicycle, allowing the throttle to be used without pedaling, making it closer to a low powered electric motorcycle than a leg powered bicycle. The battery pack can deliver up to 40 miles of range.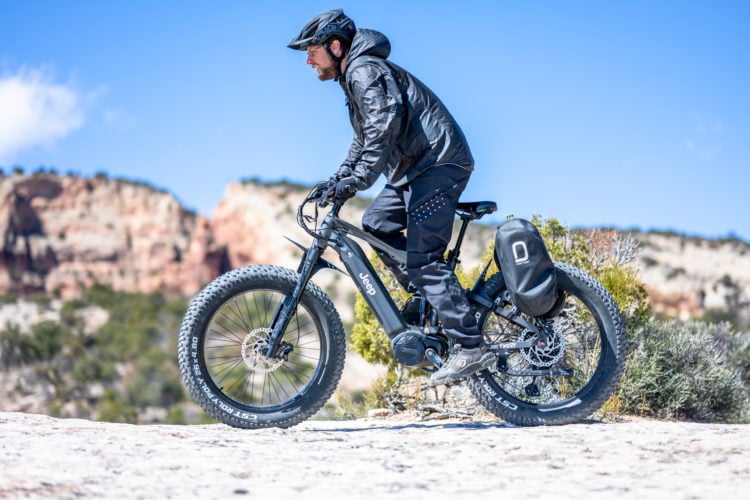 The Jeep e-Bike features 26′′x4.8′′ fat-tire which are equally at home on hard-packed trails and rocky terrain as they are on beach sand or snow.  Dual suspension with 150mm of travel at the front and 120mm of rear travel allows for better control, traction, and comfort in rough terrain.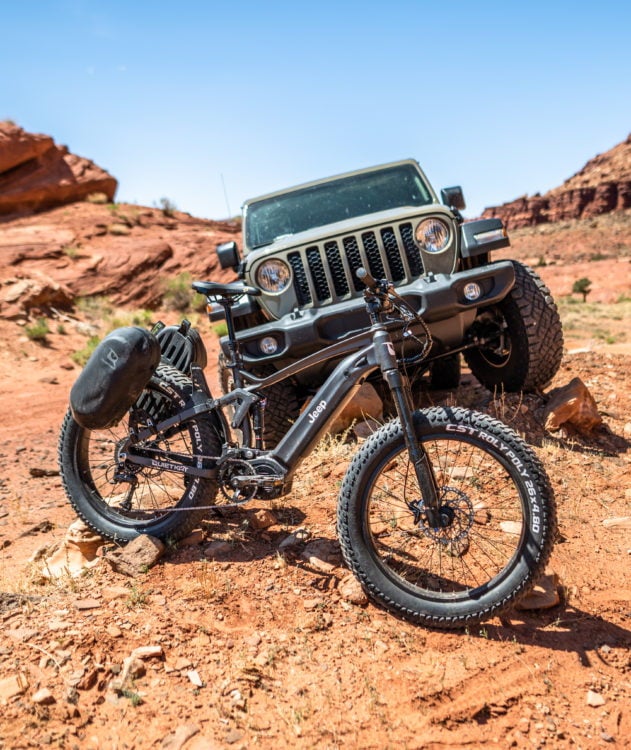 The e-bike comes with a 10 speed drivetrain and hydraulic disc brakes paired with 203mm rotors, the former helping riders get up hills, and the latter controlling the descent. The bike will be available in a medium 17" medium and large 19" large size.
Jeep e-Bike will retail for $5,899. The bike can be pre-ordered at QuiteKat and will be shipping this month.
For an adventure rider, the first question that may come to mind is why this and not a dirt bike?  It is a good question and one we will be exploring. ADVrider founder @Baldy is keen to run some tests comparing dirt bikes, electric dirt motorcycles, and e-bicycles. We will report back how the tests go.
UPDATE: Amended price from MRSP to the price is it retailing for online.