Riding around the world solo can be challenging – especially if you're a woman. So what's the reality of solo female travel?
For the most part, it isn't much different from solo male travel. For the most part, the world is a great place filled with amazing, friendly and hospitable people, willing to help you out. But for a small part, the world can also be a little more dangerous to females – and not just in distant faraway lands with different cultures, but also in the West.
The Ugly
The reality is, bad things happen sometimes. Vasilisa Komarova, a solo female traveler, was brutally assaulted while wild-camping in Bolivia although she took every precaution out there. It's horrifying, but it's a fact. Luckily, it isn't a common one: most female riders travel solo without any issues at all and having interviewed dozens of women who are currently riding around the world, I haven't come across a story like Vasilisa's again.
Vasilisa has not only bounced back but sought justice against her attackers and is now continuing her dream trip and advocating for women's rights in countries like Bolivia and Peru. And her example is inspiring: whatever happens to you, it's the way you get up and carry on that defines you – not the attack.
What to do to stay safe. Nobody is ever a 100% protected from being assaulted, be it abroad or at home. However, traveling in foreign countries, especially where violence against women is more common and gender inequality is more pronounced, extra caution is usually a good policy. Most women are already aware of how to stay vigilant, but here are some tips on what to watch out for when riding around the world solo:
Always make sure your hotel room doors and windows lock well; carry a small rubber door wedge for extra security
Either wild-camp way out in the bush where nobody will find you, or in organized campgrounds were everyone will know you're there. Stick to the families' and couples' corner when pitching your tent. Befriend campground administration or park rangers.
If a region or a road looks particularly sketchy or is known for civil unrest or crime, partner up with other riders just for that one stretch. Strength in numbers!
Be vague about your destination for the day, as well as your hotel, hostel or campsite plans when talking to people, however friendly they are.
If you arrive at a town after dark and aren't sure where to stay, head straight for the police station and ask them to show you the safest hotel. Nobody will mess with you if they know the police is aware of your presence and whereabouts.
If a police or military checkpoint looks sketchy, don't get off your bike until you're sure it's definitely a legitimate checkpoint.
Consider getting a satellite tracking and SOS device like the Garmin InReach Explorer or a more economical version, a DeLorme InReach.
Always listen to your gut feeling. If a situation or a person feels wrong, put some distance between you and them. Sure, you might have to ride some 40 miles or so needlessly, but hey – better safe than sorry, right?
The Bad
Most of the time, us solo female travelers don't run into serious trouble – but we do run into a lot of uncomfortable situations along the way: sleaze, weird flirting attempts, and sexist remarks are all too common. And while dumb comments might make your blood boil, abroad, it's best to deescalate.
Recently, a friend of mine who was cycling from Alaska to Ushuaia had an unpleasant incident in Colombia. She was riding her bicycle in city traffic, and a guy on a scooter grabbed her behind. Marge, being a fierce and independent gal, kicked out at him almost knocking him off the scooter – and I applaud her for that. But if this had happened in some remote little village, or on a desolate road with very little traffic?.. Standing up for yourself is essential, but when you're traversing a foreign country, especially where machismo is still very much alive and well, removing yourself from an unpleasant situation might be a better policy.
What to do to stay safe.
If you are traveling through more conservative or traditional cultures and societies, consider wearing a fake wedding ring. Often, it's a lot easier to say "I'm meeting my husband in the next town" than explain to locals that you are, indeed, traveling solo. A lone woman on the road by herself may be perceived differently across cultures – and in some, this might be understood as "loose behavior".
Want to change the world and inspire women and girls in other countries to stand up for their rights? You are already doing that – just the mere fact you're traveling alone can spark ideas about independence and emancipation. Don't try to prove a point in an environment that's foreign to you and respect local cultures.
Invent boyfriends or husbands in sleazy or inappropriate situations. Yes, it's sad that some men respect another man's "property" more than your personal agency – but for now, you just want to remove yourself from a potentially risky situation, so if an imaginary husband waiting for you at the next gas station can do the job, use it.
Pretend you don't speak the language even if you're fluent in it, smile, get on your bike and disappear. You don't owe it to be nice to sleazebags, so hop on your trusty steed and just ride off if the situation is getting uncomfortable!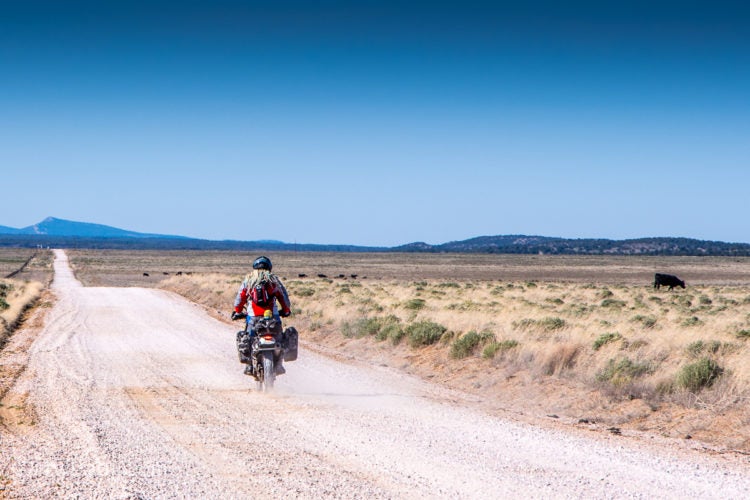 The Good
And now for the good part! The threats and unpleasant situations mentioned here are not to terrify you or to arouse pessimism about the world: it's merely to offer some awareness and advice on safety.
Solo female travel isn't that dangerous or scary at all: most of the time, it's absolutely exhilarating!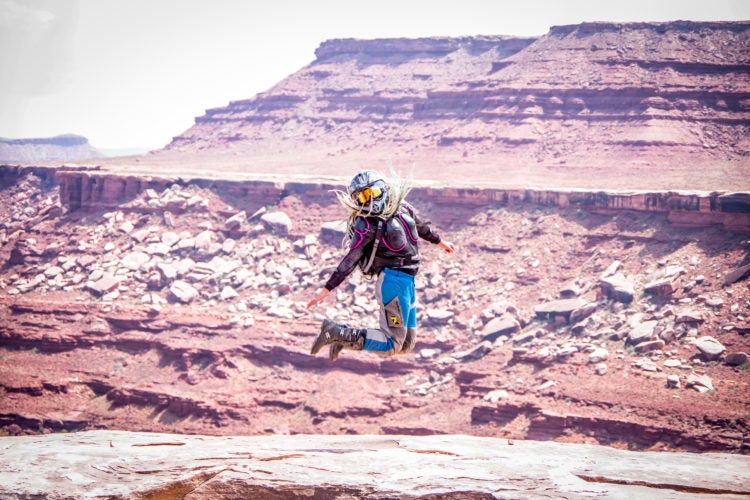 As a female, you are perceived as non-threatening, which means people will be much friendlier and more open to you. You'll get adopted by families, fed and watered, and generally taken care of because as a single woman on the road, you are more vulnerable and people are more prone to help you out. As a woman, you are a lot more likely to get out of sketchy situations unscathed: I have ridden through roadblocks and negotiated safe passage through rioting masses of people fairly easily because again, as a female, I am perceived as a non-threat.
In more traditional cultures, as a foreign woman you are also privileged to see both worlds: men's and women's. Because you're a Westerner, men will talk to you as if you were gender-less, but at the same time, you will also be allowed into kitchens, nurseries and inner courtyards of women.
What to do to stay inspired:
Follow female riders who are currently out there riding the world solo, like Kinga Tanajewska. She has ridden Australia, Russia, Mongolia, Central Asia and Europe so far and is now planning to hit the road again!
If you're worried about safety, partner up with other riders once in a while, or seek out local women to hang out with. Join expat Facebook groups – they are often a great source of information!
Talk to motorcycle tour operators in each country you travel through – they are usually excited to meet world travelers and happily recommend safest and best routes and accommodation.
When life on the road gets tough, pause for a day or two – or a week or two if you need it. Check out local yoga retreats or SPAs, or simply stay in a nicer hotel for a little while to recharge and regroup. A little rest and TLC can do wonders for the weary traveler!
Always trust your instinct, be open and flexible, think creatively, and enjoy the freedom!
Are you a solo female traveler? What are your top tips to stay safe on the road? Let me know in the comments below!