Motorcycle collections turn into museums on rare occasions, usually if you have enough bikes, money, and passion to make it happen.
The granddaddy of them all is, of course, the Barber Motorsports Museum in Birmingham, Alabama
George Barber, a very successful car racer and businessman in 1988 decided to seize the opportunity to accomplish what no one else had done… build the world's "best and largest" motorcycle collection.
More than 900 motorcycles are on display in the museum, from 216 different manufacturers, from 20 different countries.
Just a 6-hour ride northeast on some of the east coast best twisty roads will take you to the next museum. Wheels Through Time owned by Dale Walksler.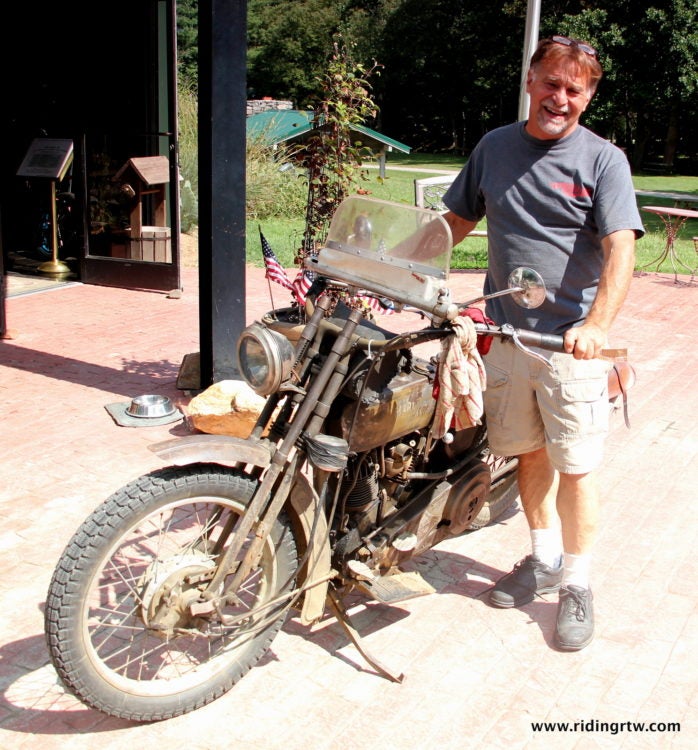 In conversation with Dale, he told me when he owned a Harley Davidson dealership he would collect all of the take of parts and parts that most dealers would trash and amassed a massive collection of pieces for 'background decoration', go there and you'll understand.
Over the years he also created one of the worlds largest collection of American made motorcycles which he himself has worked on a great number of them to get them into the collection.
The museum houses a collection of over 300 rare machines separated into different eras and genre's with backdrops to make you feel you are walking into a shop in that era.
If you see Dale wandering around, ask him if any of the bikes run? Don't be surprised if he picks a random bike, kickstarts it and then rides it around the inside of the museum.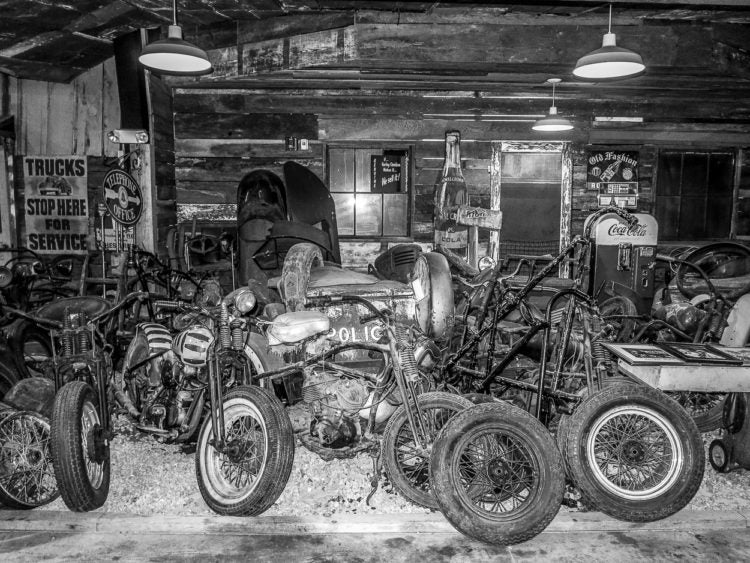 Number 3 is a little harder to find but by no means less impressive. Sammy Miller Motorcycle Museum in Hampshire England
Sammy Miller is a motorcycling legend, 11 times British Champion, winner of over 1400 events.
The Museum houses one of the finest collections of fully restored motorcycles in the world, including factory racers and exotic prototypes, with the collection constantly evolving as new bikes are acquired.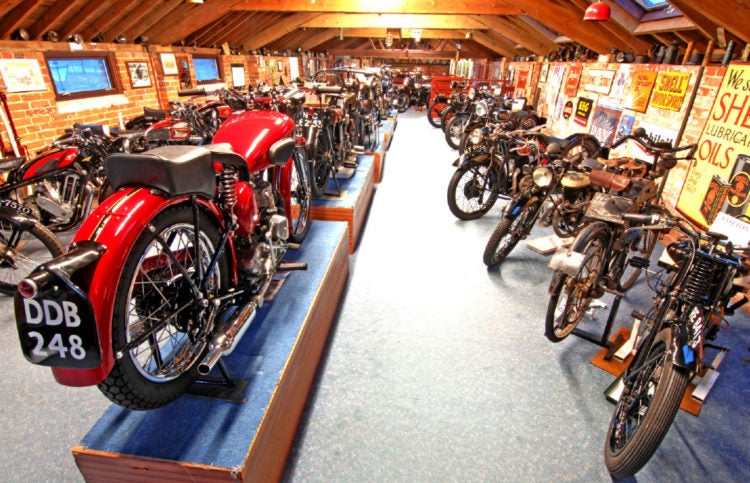 Sammy is in the Museum daily, now in his 80's,  if you get the chance to talk with him you'll find him to be one of the most knowledgeable motorcycle historians you'll ever meet
If there any other museums that are worth riding to see, please add them in the comments below.