More experienced riders and mechanics have already written about their tiny toolkit choices, and I have no illusions about my expertise when it comes to fixing bikes. However, I do some basic maintenance and I manage to get myself into all sorts of rally trouble often, so carrying a toolkit is a must for me. Yet, if I had to assemble a toolkit on my own, I probably wouldn't even know where to begin; besides, the assembled toolkit would mostly likely be bulky and heavy.
Enter RRR Solutions  owned by Gordon East, a toolmaker and an inmate here on ADV Rider. Gordon's mission is as simple as it is near-impossible: to produce a small, lightweight toolkit that can replace over a hundred regular tools.
I've been carrying this miniature toolkit for a few months now, and so far, it has gotten me out of trouble when I:
flooded the airbox and needed to access and empty the airbox
needed to tighten the spokes
needed to access the battery
had to replace a front sprocket seal
needed to remove my luggage rack, then put it back on again
The toolkit also proved useful for small fixes here and there, such as:
mounting new panniers
changing mirrors
doing an oil change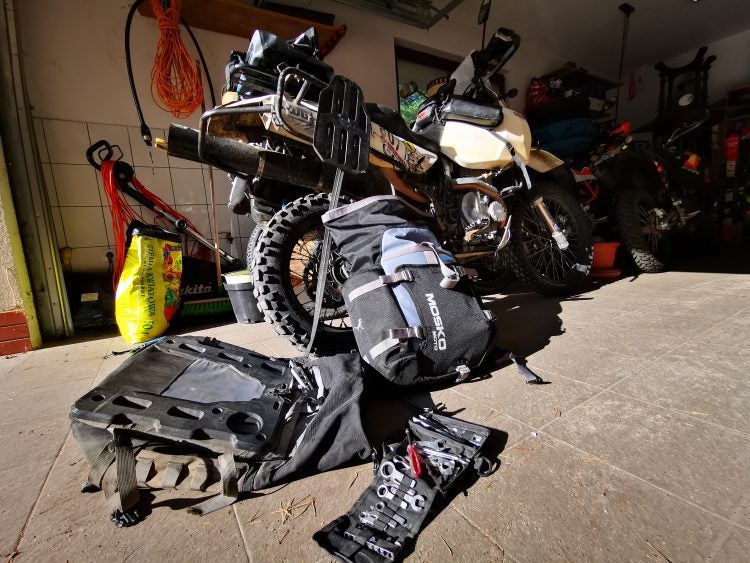 Aside from being versatile and suitable for most roadside and rally fix situations, the tool set is also small enough to fit into a tank bag or a small toolbox making it perfect for long-distance travel. All tools are personally designed by Gordon and custom-machined in the US, as well as thoroughly tested for five years before putting the product on the market.
Here's a full list of tools that the RRR Solutions toolkit replaces, as well as more information about the set.