This is the 9th post in a series focused on riding in Colombia. A special Thanks to Colombia Moto Adventures for sponsoring this post and making it possible to bring you South American adventure content.  Jeff Cremer, an award-winning wildlife photographer, and his team provide motorcycle rentals in Medellín and Colombia motorcycle tours.
Whether you're traveling Colombia with or without a bike, this South American country is so diverse you can spend months roaming about and still get a mere glimpse of all it has to offer. From the idyllic, turquoise blue Caribbean Sea to the snow-capped peaks of the Andes, the swampy tropical lowlands around the mighty Magdalena River to the Amazonian jungle, Colombia is best experienced South American style: in no rush and with an open mind.
Here are seven must-visit locations in Colombia for the best experience. To some, you can ride your bike;  others may require a boat ride or a long hike.
Rosario Islands
Lying just sixty miles off Colombia's Caribbean coast, the Rosario Islands make up a paradise-like coral reef archipelago. Twenty-eight islands form a national park established to protect the fragile coral reefs of the Colombian Caribbean Coast, but some islands are open to visitors. There are numerous boat tours to the Rosario Islands leaving from Cartagena, and several islands offer overnight stays ranging from simple hammocks to beach cabins. If you need a break from riding, the Rosario Islands are the perfect Caribbean escape.
El Cocuy National park
El Cocuy is easily one of the most beautiful destinations in Colombia. With the largest glacier mass in the country, it comprises two snow-capped mountain ranges. El Cocuy National Park is open to motorcyclists as far as the trailhead to Ritacuba glacier. From here, you have to either turn around or leave your bike and hike. El Cocuy has a trekking circuit consisting of three main trails: Ritacuba Trail, El Pulpito, and Laguna de la Sierra. These aren't easy afternoon walks, and the Ritacuba glacier trail requires a permit.  For an overnight stay, cabins are available at the trailheads. Alternatively, you can stay in one of the Cocuy town hotels.
Rainbow River (Caño Cristales)
Also known as the Liquid Rainbow or the River of Seven Colors, it is one of the most stunning rivers in the world. Located in Serranía de la Macarena National Park the riverbed is home to various vibrant aquatic plant species which produce unearthly purple, blue, red and green colors, making the river look like some fairytale apparition.
Riding to Caño Cristales is all off-road, with some stretches becoming barely passable because of deep mud. There are guided tours available if you prefer to leave your bike in one of the nearby towns.
Amazon Rainforest
Parts of the Colombian Amazon that were once extremely remote and inaccessible are now opening up to visitors. Leticia is one of the prime Amazon rainforest destinations in Colombia. Located at the corner where Colombia meets Peru and Brazil, Leticia is still cut off from the world – there is no road access and the only way to get here is by boat or plane – but this is one of the best ways to see the Amazon up close. If you'd like to ride to the jungle regions, aim for San José del Guaviare and take a jungle tour from there.
To experience a tropical eco-park a short ride from Medellín, visit Rio Claro.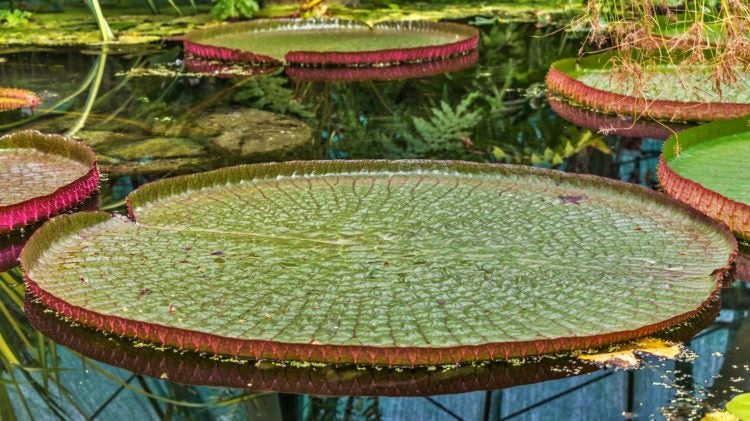 Salt Cathedral
The Salt Cathedral in the quirky small town of Zipaquirá is a 600 foot deep underground Roman Catholic Church carved out of a salt mine. It's a weird but wonderful sight, and the underground darkness adds to the atmosphere as you explore the beautifully lit towers, sculptures, and alcoves. Self-guided and guided tours are available, plus some salt and emerald mining history displays and gift shopping in the underground levels. Make sure to grab a jacket as it gets chilly in the Cathedral.
Tayrona National Park
Tayrona National Park is one of the most diverse parks in the country. Beautiful white sand beaches on the Caribbean side, a lush green forest stretching as far as the eye can see, and curious local history and heritage make Tayrona a must-visit while in Colombia. Hikes to the Lost City, a mysterious ancient ruin site predating Machu Picchu, horseback riding, and forest walks are all available within the park with plenty of accommodation options ranging from campsites to simple cabins.
Salento
Located in the heart of Colombia's Coffee Region, Salento is a colorful colonial town with plenty of awesome riding around it. Although a little touristy, Salento is a great base to explore the nearby Valle de Cocora  with its tallest palm trees in the world . Coffee farm tours, horse riding, and hiking are available from Salento and neighboring Filandia.
Colombia is great for riding, but some experiences like Rosario Islands and the Amazonas region are worth a visit, even if it means temporarily getting off your bike. It can be a nice little break from daily miles, and you just might discover a different Colombia.