Hellas Rally in Greece officially kicks off tomorrow, with the first riders starting in the morning for the prologue stage. The first two days were all about last minute checks and fixes as well as vehicle scrutineering. So, what is rally scrutineering and what happens during it?
Paperwork
Scrutineering is basically an administrative and technical check of your bike. First off, you need to submit all the paperwork: a copy of your passport, driver's license, bike registration, insurance, and racing or motorsports insurance (regular travel/personal insurance usually does not cover rally racing). At Hellas, I had to send all of this in via email beforehand, which made the admin scrutineering part really quick and easy. I bought racing insurance locally from the organizers and was sent off to the technical check.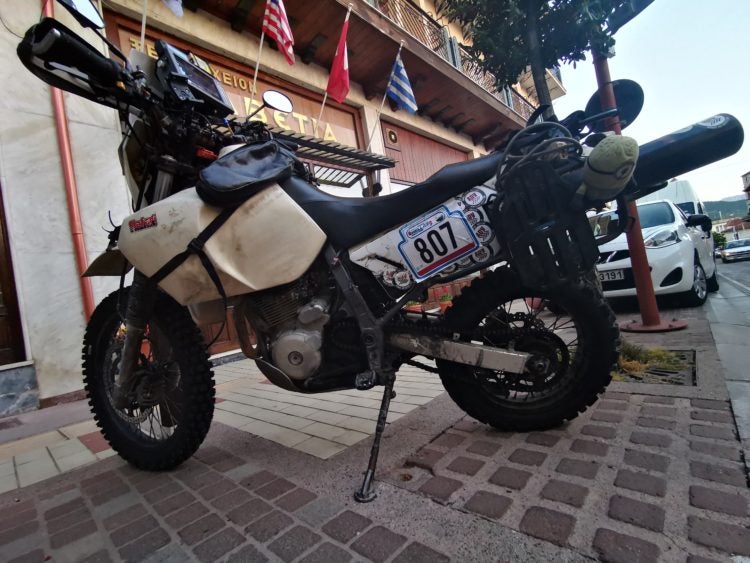 Bike Check
This is a fairly fast and painless procedure, as long as your bike is in good condition. I had a little issue of the brake light being a bit sketchy but was let off on a promise to fix it as soon as possible. After a quick initial check, I was given a GPS tracker which can be used to send an SOS signal in case of a crash.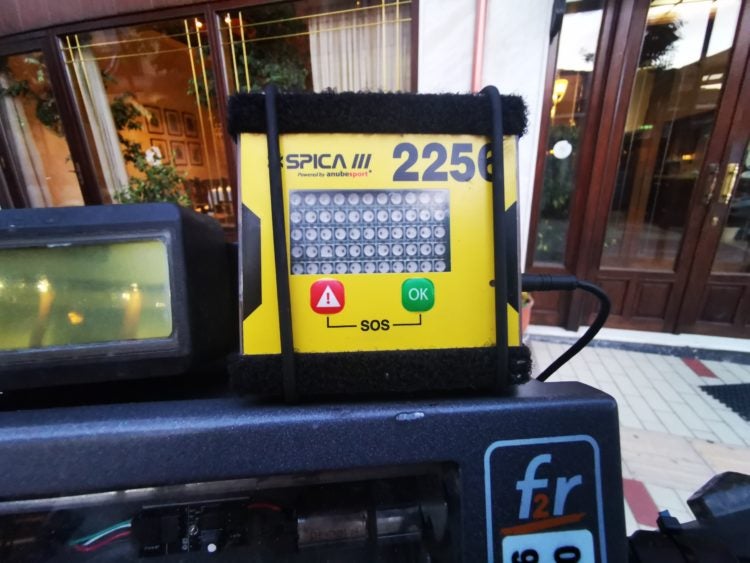 Numbers
Finally, you get your race number stickers. I'm a proud number 807, and I feel it's lucky for no good reason at all other than it has a 7 in it. I'm in Hellas Lite class, which means I'm allowed to have a GPS as a backup to my roadbook, and some of the stages might be slightly shorter for me. I've already met some other Hellas Lite riders which confirmed my suspicions that I'll probably be the last rider in, but since I'm only racing against myself, it's all good.
After you pass scrutineering, all that's left to do is go over your bike and wait for the start. A tire change on Lucy revealed I had a broken spoke, my front brake pad looks dodgy, and I should really do something about that brake light.
Other than that, I'm ready to race.