To me, hard enduro races like the RedBull Romaniacs or Erzberg Rodeo just seem impossible. The level of skill, endurance, and determination required to finish either is not dissimilar to what it takes to finish the Dakar, and seeing those crazy pile-ups on insanely steel hillclimbs or the sort of rocks and boulders these riders negotiate amazes me to no end.
Mykolas Paulavicius, a 28-year old enduro racer and coach, says it's all about the challenge. I had the luck to train with Mykolas for a few sessions before my first rally this spring, and I know his lessons in the sand and on the motocross track saved me quite a few falls during the TransAlenTejo rally in Portugal.
When I got back alive and in one piece, I wanted to chat to Mykolas and find out more.
Mykolas, why have you chosen enduro? That's a tough sport.
I chose it because there are no limits to what you can do in this sport. There are no seasons, you ride all year round, in any weather, on any terrain, even if it's snow or ice. Enduro riders aren't limited by tracks, either: we can ride on the road and suddenly turn off onto a narrow single track in the woods, do laps in a motocross track, climb hills, anything.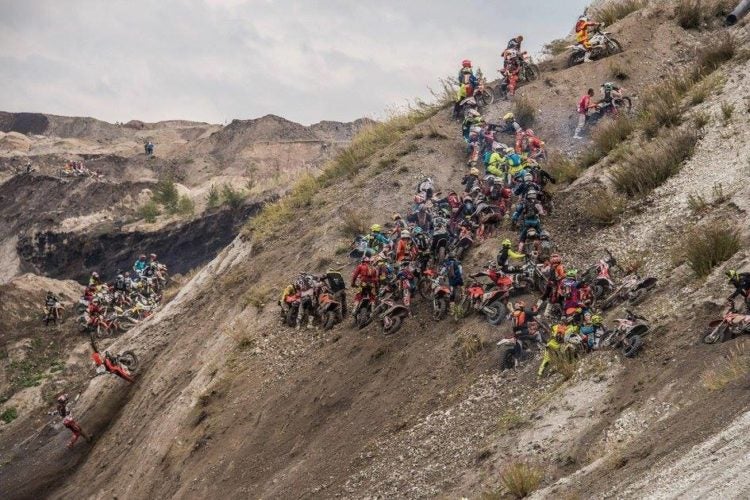 It's also amazing for traveling. I love training on the road, I take people out on these enduro trips to the Carpathian Mountains in Ukraine or Romania and it's just the best feeling ever. Enduro is very dynamic, you can never really tire of it or get bored because the circumstances always change, the challenges grow bigger, you always have to be sharp.
Finally, it's all outdoors, out in the mountains or forests, I think we get much closer to nature than anybody stuck in an office. I love every aspect of it.
What's your biggest goal for this year?
I think I've gone a full circle and realized that my biggest driving force is still the same as it was when I bought my first bike. It's constantly taking on new challenges. I always want to be better, faster, more skilled, I'm always learning. When you're an amateur rider, you get all these emotions from your first races, you're so thrilled, but as we progress, some of us lose that initial excitement. I haven't. I manage my racing calendar so that I'm always thrilled about each new challenge, and that's a cool feeling.
What's the one thing you haven't figure out yet?
Marketing. In this day and age, you can't just race and hope to get noticed or sponsored. You can't just be an enduro racer or a motocross racer, you also need to be a media-savvy marketer, and that's tough for me. I just want to do what I do best, which is riding, racing and coaching.
I follow all of the big names in racing, see what they do and how, and try to work it out. Lithuania is a tiny country, so for me to do well in races like Romaniacs or Erzberg is kind of a big deal, and it would be awesome to get some support. But then, this is about passion, not anything else.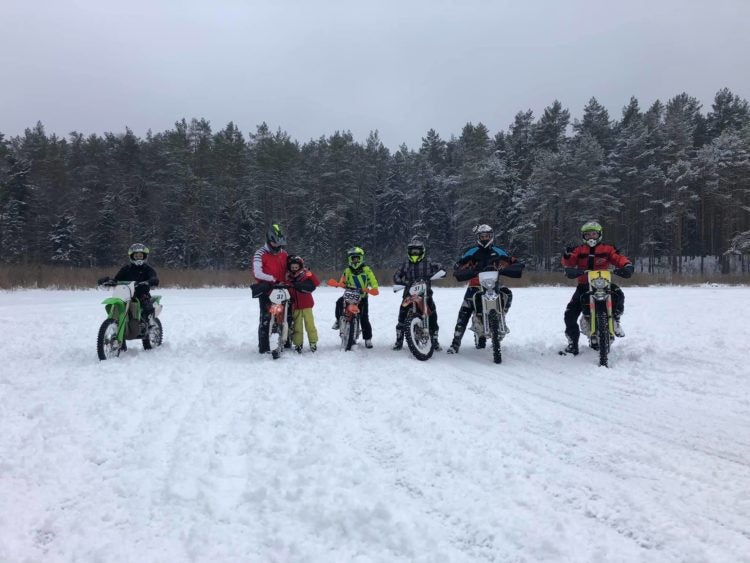 Why do you like coaching people?
I don't have any special or official qualifications as an enduro coach, I'm just a rider who loves teaching people because I know how important that is. I look back at what helped me most, what I did wrong in the beginning, what mistakes could be avoided, and try to coach people so they really get the basics, get the foundation right because that's key if you want to ride well. I coach skilled riders, but I also coach complete beginners because it doesn't matter whether you're going for the Dakar or just want to enjoy a nice weekend riding off-road. What matters is that you ride, and the better you ride, the more pleasure you'll get out of it.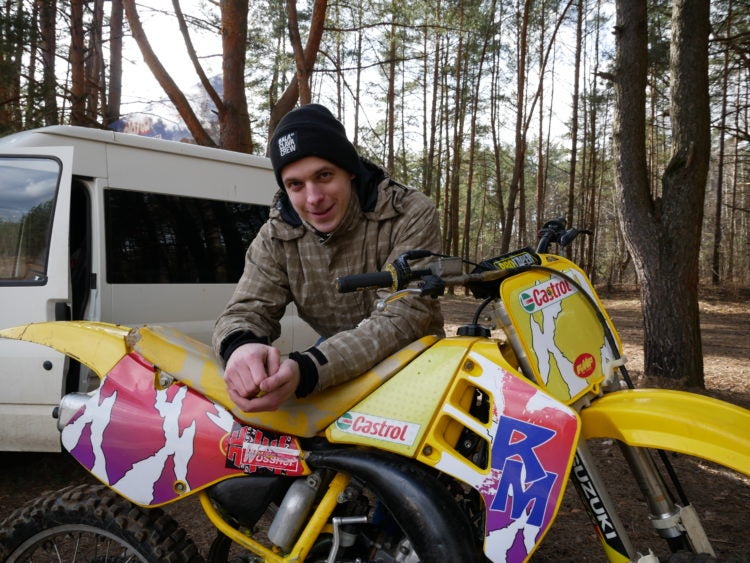 I also coach kids, because the earlier you begin, the better you'll be. I was a bit apprehensive at first because I don't have any kids of my own so I wasn't sure I'd be able to teach them. But I realized that to make them pay attention, I had to make things interesting, otherwise, they just won't care and goof off. Then again, if I'm honest, the same goes for adults!
Coaching adds another layer to my experience. I got this new, awesome feeling after my first few coaching sessions when people came to me after the lesson and said, wow, I'm really getting this now, I finally feel it, I'm going for it! That's just the best reward there is.
Do you think everyone needs off-road or enduro lessons?
Frankly, yes, because no matter how good you are, advice from a coach can transform your riding. Often, it's a simple case of having someone watch you and tell you exactly what you're doing wrong, it may be something tiny that you yourself don't even notice. A coach will watch you and tell you precisely what's happening, and that's incredibly valuable.
I mean, lots of people love to just ride, without ever doing any training, and that's cool. If you're happy to simply enjoy riding, do that, that's amazing. But if you're someone who wants to get better, training is the best way to achieve that. And of course, for complete beginners, training is essential because things can quickly turn nasty on an off-road track if you don't know what you're doing.
What is it about Erzberg and Romaniacs that appeals to you more than the Dakar?
Graham Jarvis and Billy Bolt are my absolute idols, and I can literally spend hours watching YouTube videos from the races. It's just a different kind of racing, I guess. For me personally, my first Romaniacs made me realize I had only been using about 20% of my bike's capabilities before. I feel that Romaniacs is a hard enduro Dakar, in a way.
Another cool thing about these races is that you might be a newbie, but you're in the same boat as Jarvis or Bolt or Gomez, nobody gets special treatment, nobody's different, everyone's really like a big family and everyone's super friendly.
That's a really cool feeling.
Follow Mykolas on Instagram