In these past 4 years of overlanding around the globe with my big adventure motorcycle, I met different riders riding different bikes.
Seeing so many different riding styles and motorcycles, I naturally started wondering if there could be a common denominator for everybody's adventure riding needs, a bike that it's perfect for everybody, for any kind of riding and circumstance.
Somehow, we are naturally brought to believed that the only way to "make it," till the end of a motorcycle trip is to have the most perfectly tuned machine for the job.
A machine that will be designed to attack any terrain we decide to approach and to sustain any possible adventure we decide to embrace.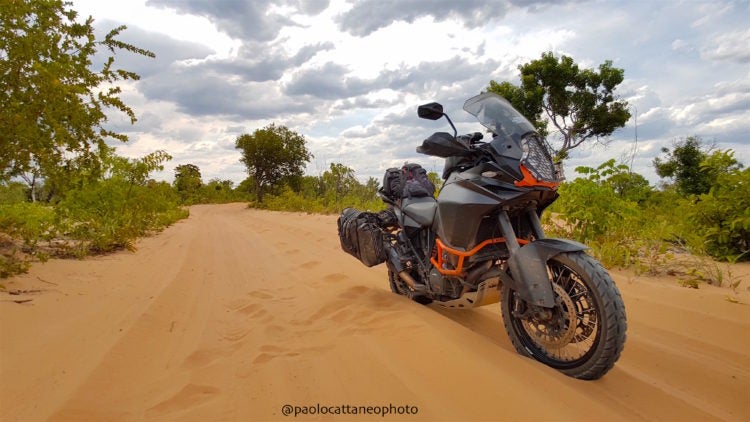 So, after a lot of thinking and riding, I finally realised what I believe is the best possible choice for a long, two-wheeled adventure.
But first of all, let me tell you about my point of view. At the moment I am actually riding around the world with a big KTM 1190 Adventure, with 150hp and 6 computers managing the whole shenanigans.
So, you would say, 240kg motorcycle with 150hp and all this electronics to go around the world?
Pretty much feels like the "anti-RTW machine," according to the experts!
Crazy, I know, but trust me when I tell you I would pick the same bike a second time if I had to do it all over again.
Prior to my departure, I was given many recommendations in terms of what to pick for my adventure, which were all very valid and accurate in a way.
Some people, especially the old school guys, were telling me that the best bike to go around the world is something without electronics. Something you can fix on the road in case it breaks down (like if you are always carrying with you a spare head gasket, battery, or fuel pump).
Some others instead, usually the "off road guys," would say that you just need the lightest machine possible, like a 400cc or a 650cc at the most (like if a 650cc with safari tank full of fuel and loaded with all the panniers, would be a"light" machine).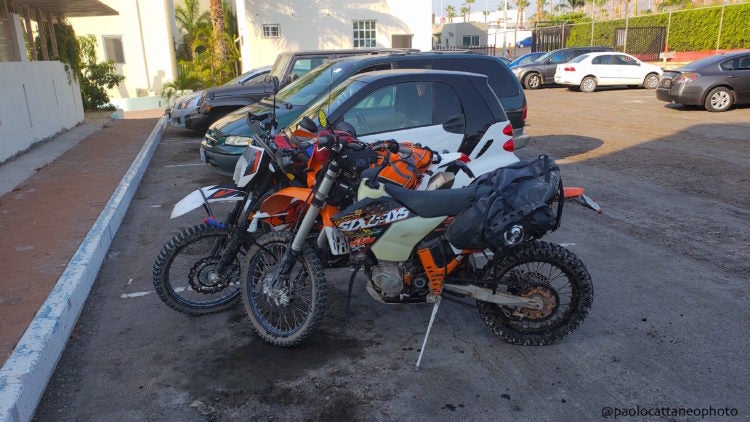 Others would say that the best bike is a little 125/250cc motorcycle, which is light, cheap, to maintain, easy to fix, and less attractive to thieves. (What about reliability and comfort though?)
Still others are more polarized with a specific brand or bike, like the KLR650 aficionados, which pretty much make a category of their own. This motorcycle is the "go to" one  usually for the average overlander, since it has pretty much been the same for the past 20 years (and I ask myself why, sincerely), earning the prize for best "adventure mule" on the market.
On the other hand, some who are very nostalgic of the good old days would pick "a classic," like the old Africa Twin or the BMW R80 (that are so hot right now), sticking to the concept that bikes were simpler back in the days and old technology with no electronics means no problems.
So, after all, why did I choose my super computerised machine for my trip instead of one of the above?
Well, because for me the best motorcycle to go around the world is THE BIKE YOU ALREADY OWN.
If you've already purchased a bike, that's pretty telling of what you like to ride, your style, and your type of riding.
What's the point of riding through some of the best roads you can dream of with a bike you don't like or that has limited capabilities, just because you are afraid of breakdowns, technology, or concerned you are not going to be able to find spare parts anyway?
And in case you don't have a bike yet, you should instead pick one you can afford or anyway, one you really like. There's no brand, no model or type of bike that is better than the other, because we are all different and with different style of riding.
Even the same route, ridden by two different riders with the same motorcycle, could be described differently because of the approach and experience each rider will bring to it.
I met guys on big and expensive adventure bikes with matching outfits, professional equipment, support vehicles, and guys on little 125cc beaten up Bolivian motorcycles, wearing just jeans, tennis shoes, and garbage bags strapped at the back of their bikes, going through the same terrains and making it out without a scratch.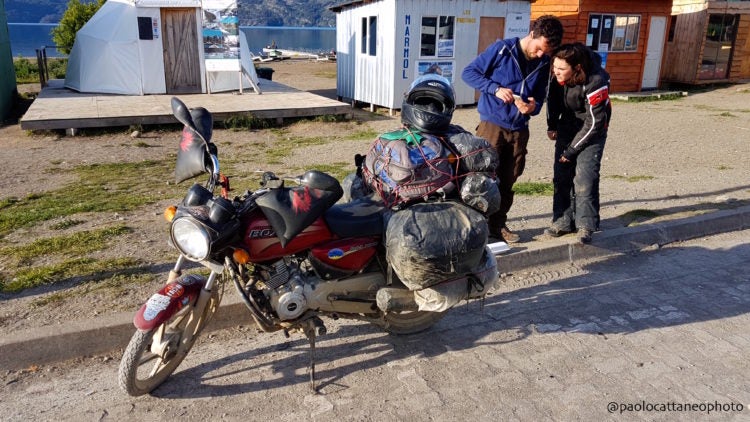 Maybe with slightly different effort and costs, but definitely the same results overall. They probably came out of their adventure with a different experience, but they both went home with a good story to tell.
The morale of the story is that it doesn't matter what bike you ride, what equipment you have, or how much money you have. It's an adventure, so you will be forced to adapt to your reality anyway!
Just ride whatever you like, whatever you have already, or whatever you can afford. And just go.
Don't allow people to tell you that you can't do what you want to do just because they think it's not possible with the motorcycle you have. Just go.
The best motorcycle to take around the world is the one you already own.