Although I've been posting about Bosnia Rally, my latest attempt at a cross-country roadbook navigation event, daily, it still feels like I haven't captured the essence of the rally. Now that I'm back in Sarajevo, sore and aching all over, poor old DR650 awaiting a clutch change, I'm still processing what had just happened. I've completed Trans Alentejo Rally in Portugal and Hellas Rally Raid in Greece, but the four days of pure awesomeness that was Bosnia Rally have finally changed something inside my head – and behind the handlebars.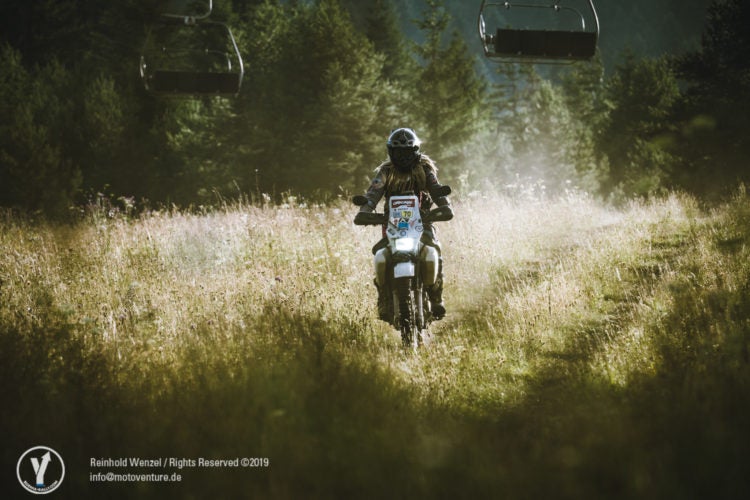 Coming from adventure riding background, I always thought I wasn't interested in racing. Rally racing was for Dakar superstars and enduro pros, I assumed, and a cross-country navigation rally start line was no place for somebody like me. I began riding in my late twenties on a little Chinese motorcycle, didn't get a bigger bike till three years ago, and haven't done any professional or extensive motocross or enduro training. While the two previous rallies taught me roadbook navigation and just pure survival, my speed was still that of a mildly startled tortoise rather than a rally racer, I was still on my old, beat up DR650, and I still had little clue about combining fast navigation and fast riding.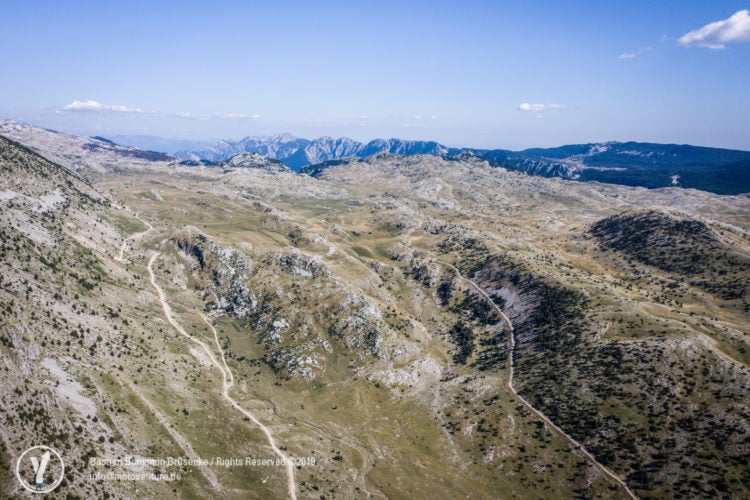 I confess, I almost wasn't expecting much from Bosnia Rally. It was a non-timed event, and since Stefan Rosner, organizer of the rally, told me there would be "lite" tracks available for big bikes and riders who weren't too confident on technical tracks yet, I figured I'd just have four relatively easy days. I'd take my time, focus on the roadbook, and just sort of plod along while better and faster riders would take it to the next level.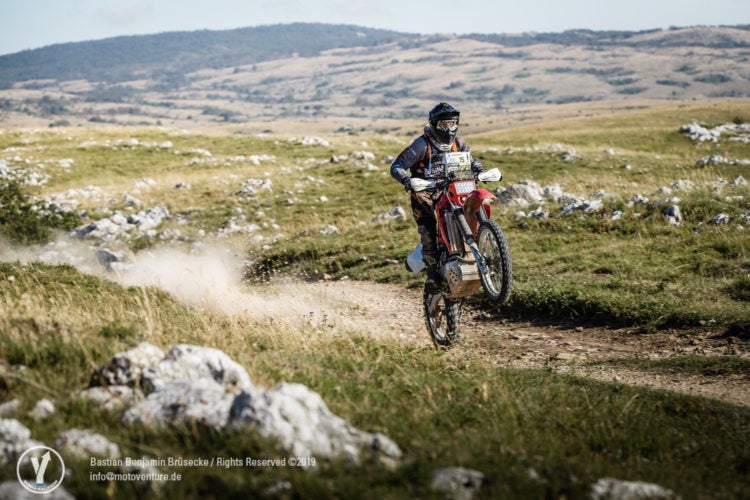 But something unexpected happened once I got to Kupres, the small town where the Bosnia Rally bivouac was based. For one, quite a few riders were there as complete rally noobs. For another, while the rally was very professionally structured, the atmosphere in the bivouac was chilled out and friendly.
But the best part was meeting three other riders, Gabriella, Lieven, and Nick, who were going it alone just like me. Somehow, we were all the odd ones out amongst some very serious Germans and Austrians on their shiny BMW's and KTM's, and we ended up hanging out and riding together. We decided we'd do the full rally version and not take the easy routes; we'd tackle the technical sections as well as the fast ones, or at least try, come what may. Because Gabriella, Lieven, and Nick were all much faster than me, I ended up pushing my edge further than ever before.
Although Bosnia Rally is technically a roadbook training event rather than a full-blown race, Stefan Rosner has structured it in such a way that at times, it felt even more challenging than Hellas. For me, it was just the right balance between tough and gnarly and ridiculously fun: we had everything from forest tracks and wide-open grasslands to technical mountain single track, rocky hillclimbs, water crossings, sand, and pebbly riverbeds. The prologue day kicked off with 250 kilometers, followed by a 400-kilometer marathon day, a 350-kilometer technical day, and a final 200-kilometer stage full of surprises. Bosnia Rally is designed to test you to the limits if you're willing to go there – and with the help and support of Gaby, Lieven, and Nick, I did.
Don't get me wrong, I still dumped poor loyal Lucy the Bike several times, flooded the airbox, only barely got up one particularly nasty climb, and only just kept up with my three teammates. Yet, my riding has improved so much I still have the biggest grin on my face, and Lucy has once again proved to be a trustworthy rally pony. It's like something has finally clicked in my head allowing me to push fear aside and open that throttle wider than I have ever done before – all thanks to Stefan's genius track and roadbook design and the support of the three nutcases I was chasing after.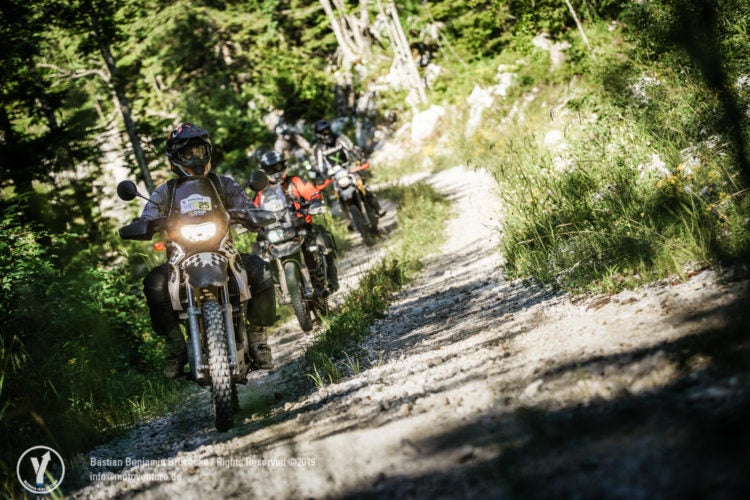 After the rally, I chatted to Stefan about what was next for Bosnia Rally in the future. The answer didn't surprise me. "I want to focus on quality, not quantity. It's incredible to see the rally grow – we had 112 participants this year – but instead of trying to get even bigger numbers, I want to instead work on the tracks, the roadbook, and the multiple layers of the rally. Bosnia Rally can be tough, but I also design lighter tracks for those who just want to have fun or who are doing something like this for the first time. I try to offer support for people who want to learn roadbook navigation, whether they are thinking of doing other rallies or not. You can come to Bosnia Rally on a BMW GS 1200 and have four fun days of gravel tracks, or you can show up and tackle all the technical riding, too. Essentially, if you take the full rally route navigating with roadbook, you're ready for the big rallies like Hellas or Serres. Plus, you've still got your Bosnia Rally family to come back to next year and improve even more", – Stefan told me.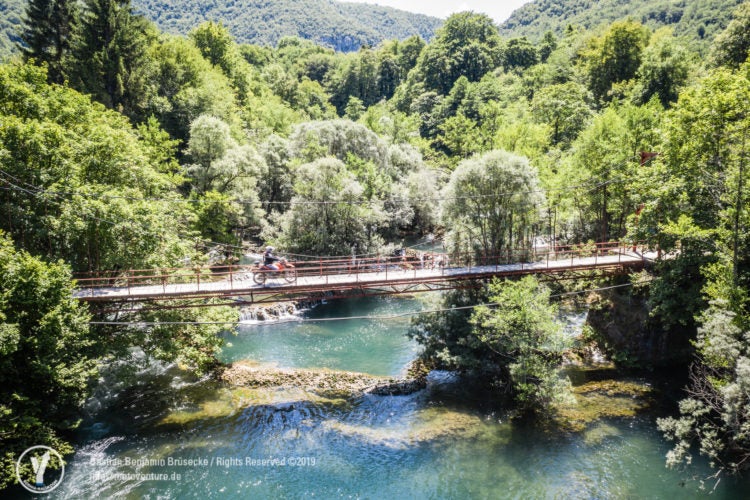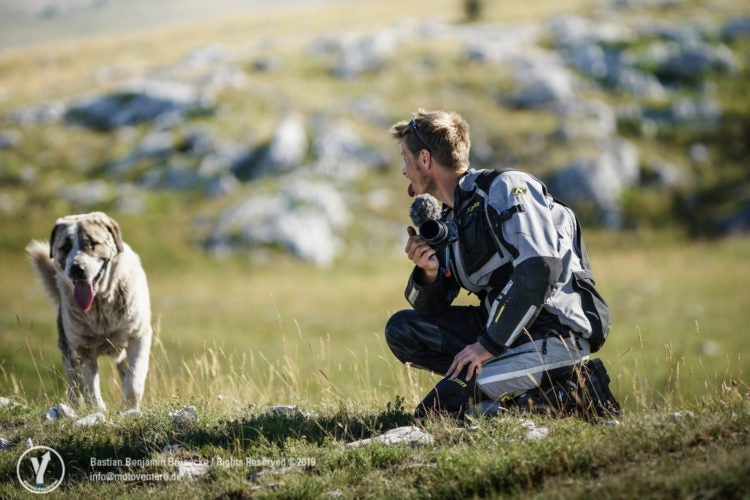 Are you ready to race? See you at the Bosnia Rally 2020.
Images: Reini Wenzel, Bastian Brusecke