Six years ago, riding around South America, I met exactly one other female rider traveling solo in 18 months. It's a different picture now – so much so that with that same female rider Elisa Wirkala I'd met in Peru in 2013, we founded an online mag for women adventure riders. When we started, we were told we'd run out of material within a week. Women ADV Riders has been going strong for almost four years now, and we keep discovering women riders all over the globe: not just Western women who travel on bikes but also female adventurers from places like Iran, Pakistan, Kenya, India, and so on. According to the Motorcycle Industry Council, women now make up 19% of motorcycle owners in the US. Iron Butt Rally was just won by a woman rider; several cross-country rally organizers like Hellas Rally Raid and Silk Way Rally are offering free or discounted entry to women, and I've just been contacted by the 1000 Dunas rally organizers inviting me to ride with them and help get more women into the sport. Gear companies are finally designing and producing gear specifically for women that has the same quality and functionality as men's, with some companies actually hiring women designers for the job.
All of this sounds pretty neat, and I've no doubt that the number of women riders worldwide will only continue to increase. At the same time, we still have a long way to go. 19% female ownership of motorcycles is better than previous 10% or less, but that's still nowhere near 50/50. Women riders are still often being stared at as if they were some wondrous unicorns or asked if they own the bikes they ride, and "you ride like a girl" still isn't a compliment (although it should be). Probably 95% of the riders I meet on the road are still dudes, with solo female travelers being a rare occasion and many women still riding pillion. I'm not saying there's anything wrong with riding pillion for a myriad of reasons, but I'd love to see more diverse rider-pillion scenarios, like, say, this one:
I'd also love to see women riders treated as just, you know, riders, instead of "lady bikers." And if rally journalists insist on pestering Dakar malle moto finisher Anastasiya Nifontova about whether she wears mascara during the race, let's be inclusive and ask Toby Price or Matthias Walkner about their morning beauty routines and moisturizer choices, too. Speaking of Anastasiya: she's a mother to two kids, a fact that, for some reason, continues to stun folks around the globe. The fact that plenty of male Dakar riders are dads, on the other hand, goes unnoticed.
So despite all the awesome progress, the question remains: why, in this day and age, there are still so few women riders compared to their male counterparts?
Get Them While They're Young
I lost count of how many male riders have told me they started riding when they were kids. Some began riding when they were as little as five or seven years old, most when they were teenagers. When I was a kid, I was given a doll and told not to get dirt on my socks. Boys got bikes, karate lessons, and basketball games. I got a creepy-looking Barbie and was forced to attend ballet classes.
And sure, this is finally changing, too, but even now, while boys are encouraged to be physical and outdoorsy and explore the world around them, girls are told to be polite and careful. Then, when we grow up, we're told that women "naturally" tend to lean towards less adventurous things while men "naturally" enjoy risky things like motorsports more.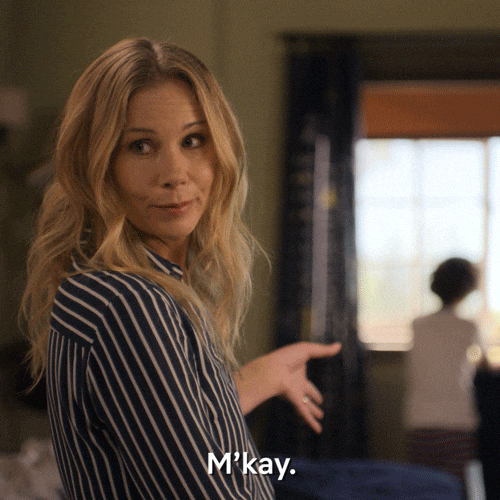 Good news is,  celeb adventure riders like Charley Boorman are finally talking about raising adventurous kids regardless of their gender, and I've recently found this on Instagram – so the new generations of girls, it seems, certainly have it better.
Positive Role Models
Here's the thing about achieving things: according to psychologists, to achieve something, people first need to believe that it can be done. Then, they need to believe that they can do it. And positive role models are a huge factor in this, which is why representation matters.
I would have never dreamt of doing a cross-country rally myself if it wasn't for Gabriela Novotna, a Dakar rider I met in Peru in January. Although chasing the Dakar made me realize plenty of riders were not super-pro-gods of motorcycling but mere mortals, I still couldn't even begin to imagine there was a possibility for me to pull off a multi-day enduro rally. Then, I met Gabriela. Like me, she started riding bikes in her late twenties. Like me, she wasn't independently wealthy, nor was she born into a motorcycling family. Like me, she was from an ex-soviet country famous for beer and historical old towns, not motorcycle racing. Like me, she was now in her thirties, with a "normal" job. Yet, there she was, competing in the Dakar. My mind was blown and I went into instant fangirl mode; but I also began thinking that yes, maybe I could do this, too.
So if representation matters, and if motorcycle and gear manufacturers do genuinely want to target women, let's look into what motorcycle and gear ads look like. Here's a typical adventure motorcycle ad; replace the bike with any other model, it doesn't even matter: they all look the same. White dudes power-sliding around corners and crossing streams in slow motion plus some uplifting music and close-up shots of the bike.
Perhaps new bike model ads would have something new and different?
Nope; all three Yamaha Tenere 700 ambassadors are, drum roll, white men.
What about gear manufacturers? Rev'It! has their own Women's ADV Team, so surely they've got something refreshing?
Right. Klim, then? After all, they do have a female gear designer and they've recently come out with some pretty impressive gear for women. Surely something like a helmet could be advertised by both male and female riders?
Guess not.
The funny thing is, manufacturers don't even need to put female riders first or feature us exclusively. All they have to do is include us without putting us in special categories. Like this kick-ass ad from electric Cake motorcycles:
Simple and clean aesthetics; two riders enjoying the hell out of their bikes; one of them happens to be a female. That's it. That's awesome.
Honda went even further doing something unexpected:
I was never a fan of big touring bikes, but suddenly, that Goldwing is beginning to look better and better.
Still, I wonder why motorcycle and gear manufacturers pretty much never feature female riders in their ads. It's not like there's a shortage of them to choose from. Apart from Dakar superstars like Laia Sanz, how about Sue Bull, a woman who finished world's highest and one of the toughest rallies, the Raid de Himalaya? Rally racer and off-road tour guide Stephanie Rowe? Word travelers Kinga Tanajewska or Lea Rieck?
The simple truth is, if we see more people like us doing all kinds of cool stuff on adventure bikes, we're much more likely to join in ourselves. If there was more female representation in the moto industry, races, and media, this would have a snowball effect. Yet, the argument is still, "men are the overwhelming majority of the riders, so why create ads directed at or centering women if they're just a tiny fragment of the market?" Hmm. So that said tiny fragment can grow? Women Riders World Relay, a global movement of female riders carrying a relay baton around the world, is trying to prove just that. And succeeding: WRWR now has over 18,000 members worldwide.
Attitude
Last but not least, the perception about women riders sorely needs to change. Across our society, "like a girl" still means "less than." Being a woman still means we are perceived as somehow less. There have been several occasions when men would point at me and say to their (male) buddies, "look, if a girl can ride X, Y, or Z, surely you can, too." As in, "if this lesser being can ride X, Y, or Z, than surely you, a superior being, can achieve it as well". Here's another version of the same thing: women riders are often told they are "impressive," "brave," or "cool"  because they've just ridden X, Y, or Z "just like men." Both of these comments are veiled, and often genuinely intended, as compliments.
They aren't.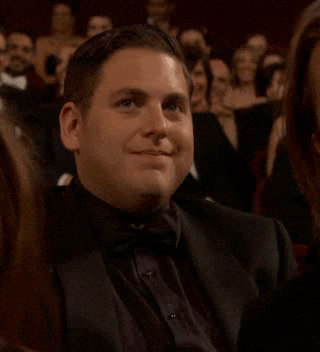 We don't need a fake pedestal and condescension, thanks. We just want to ride.
But the attitude problem – the stares, the "compliments," the genuine disbelief when we take our helmets off, as well as more serious issues like harassment – largely stems from the first two.
If we raised all kids to be whatever they wanted to be, if we included women and girls in the moto industry, media, and other public spaces just as much as guys, and if we stopped treating women riders like they were rare oddities, I have a feeling we'd get to that 50/50 rider parity that much faster.
In the meantime? Let's just ride.
Featured Image: Moto Birds