Think you're an expert rider? You still need off road training! Unless you're a regular face at the Dakar races or the Scottish trials, chances are, your off road skills could be improved. Here's why.
Learn Right from the Start
If you're thinking of taking your bike off the road, by all means, do. You might turn out to be a natural talent. But in the occasion that you aren't, even a few hours with a professional off road coach can make a massive difference. It's always a lot easier to learn the right technique from the beginning rather than having to re-learn everything once the bad habits have already formed!
Boost Your Confidence
Professional off road training can do wonders for your confidence on the bike. Off road riding is a lot about psychology and mental skills: you have to get used to the fact that the bike will move underneath you and handle differently in corners and on different surfaces. It isn't always easy, especially if you've always been a road rider.
A good coach can transform your riding in just one training session -and it will be worth more than a whole year of riding solo and trying to figure it all out on your own.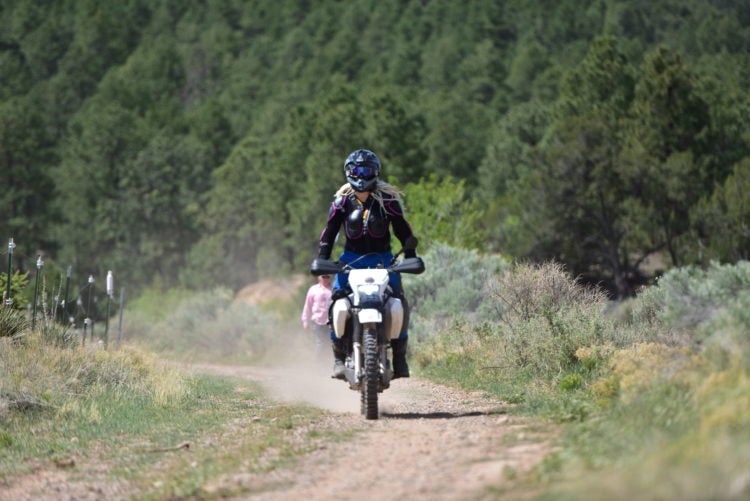 Brush Up Your Skills
If you're an experienced rider and laugh in the face of water crossings, loose rocks and steep mountain passes, chances are, you'll still benefit from some good off road training – especially if you're getting a new bike.
Constant learning will keep you ready, supple and flexible for anything the off road track might throw at you. There is always room to improve: a new set of drills for balance, a new technique to ride sand, a better way to handle your bike on steep switchbacks – a professional coach will make your riding a lot better!
Photos: Aida Valenti
What are some of your off road training hacks? Let me know in the comments below.