How many women riding RTW are there? It turns out, hundreds – or even more!
Countless women riders traveling across Europe, Asia, South America, and Africa on their motorcycles, passing the torch to each other in each country: Women Riders' World Relay is taking shape and, according to the mastermind behind it all, Hayley Bell, is expected to kick off in spring.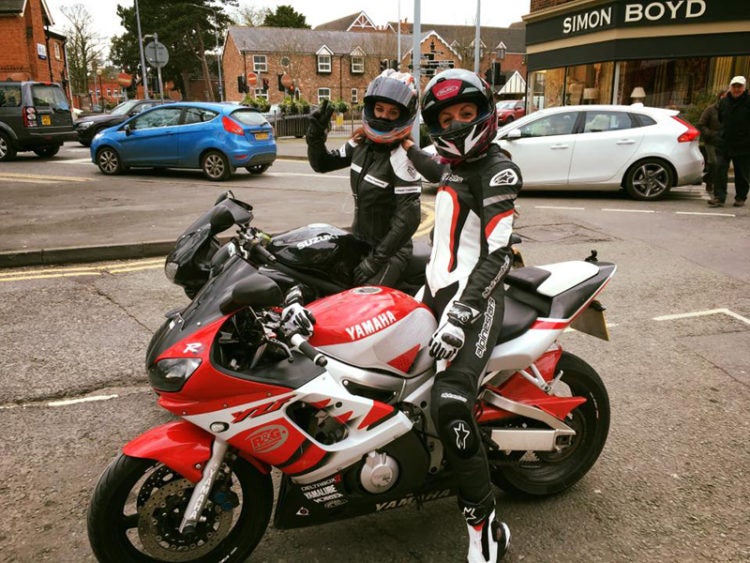 The Idea Behind the Women Riders' World Relay
According to Bell and her team, the idea of organizing a worldwide women's ride was born out of frustration with the current status of female riders. "I wanted to ignite a global sisterhood of inspirational women to promote courage, adventure, unity and passion for biking from all corners of the world and do something that's never been done before to this scale. My aim is to WOW the industry into realizing the global market for women in Motorsports and to inspire women worldwide. Going into motorcycle stores and seeing a lack of choice, combined with stereotypical pink and being told "there just isn't the market for women", highlighted to me just one small element of a much bigger picture around women in Motorsports. I want to show the industry the force behind the market that is so blindly overlooked.
I am doing this because women riders can make this happen!", – Bell said.
Thousands of Women Riders Uniting
Currently, the Women Riders' World Relay has over 13,000 members from around the world, and the numbers keep growing. With only a few months left before the ride, the project is expanding at an incredible speed.
Bell and her team are encouraging more women riders to join as the route is taking shape. All bikes, nationalities, and capabilities are welcome!
Join the WRWR HERE and don't forget to check out the ever-growing WRWR Facebook group.
Images: Hayley Bell, WRWR